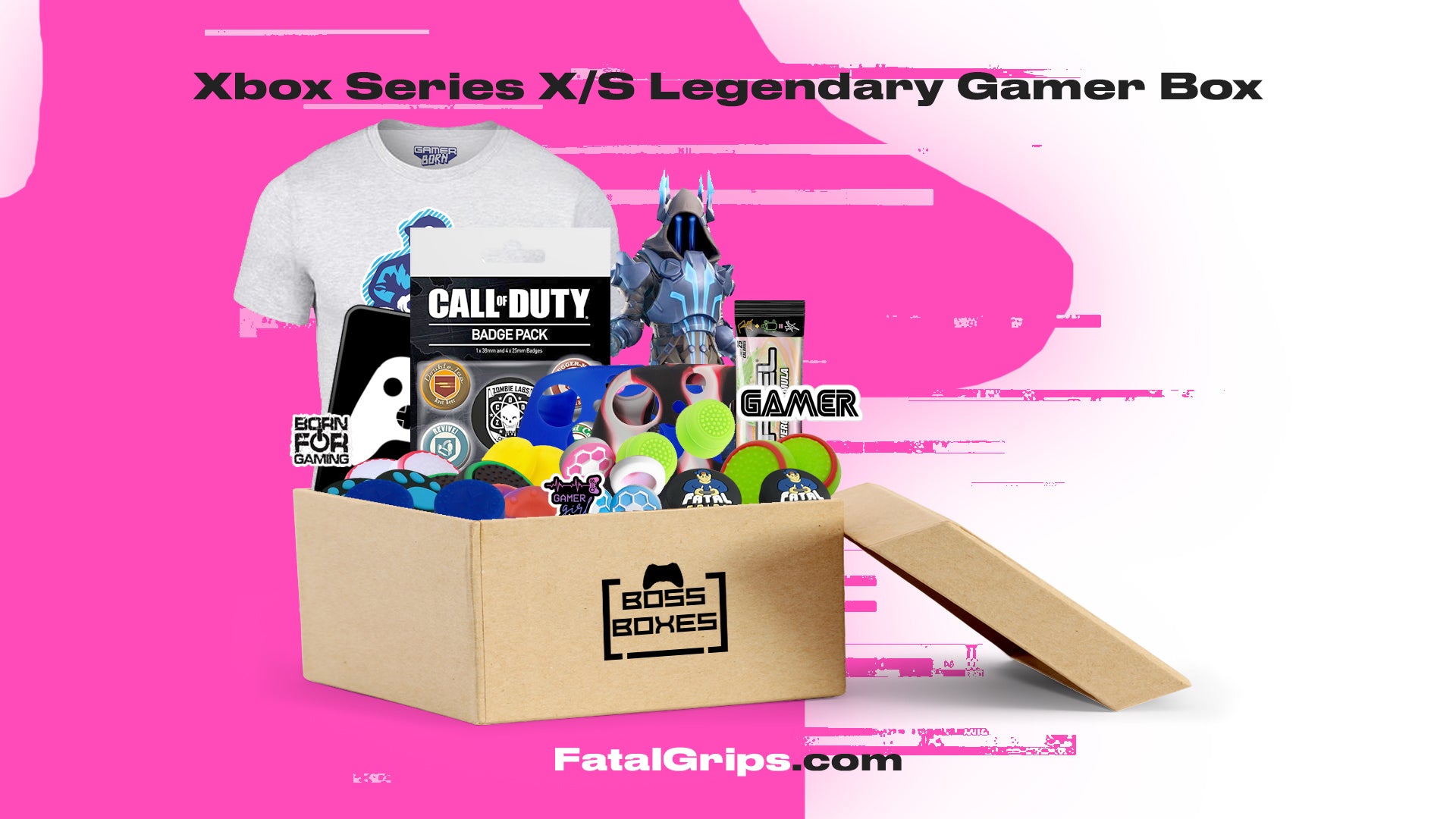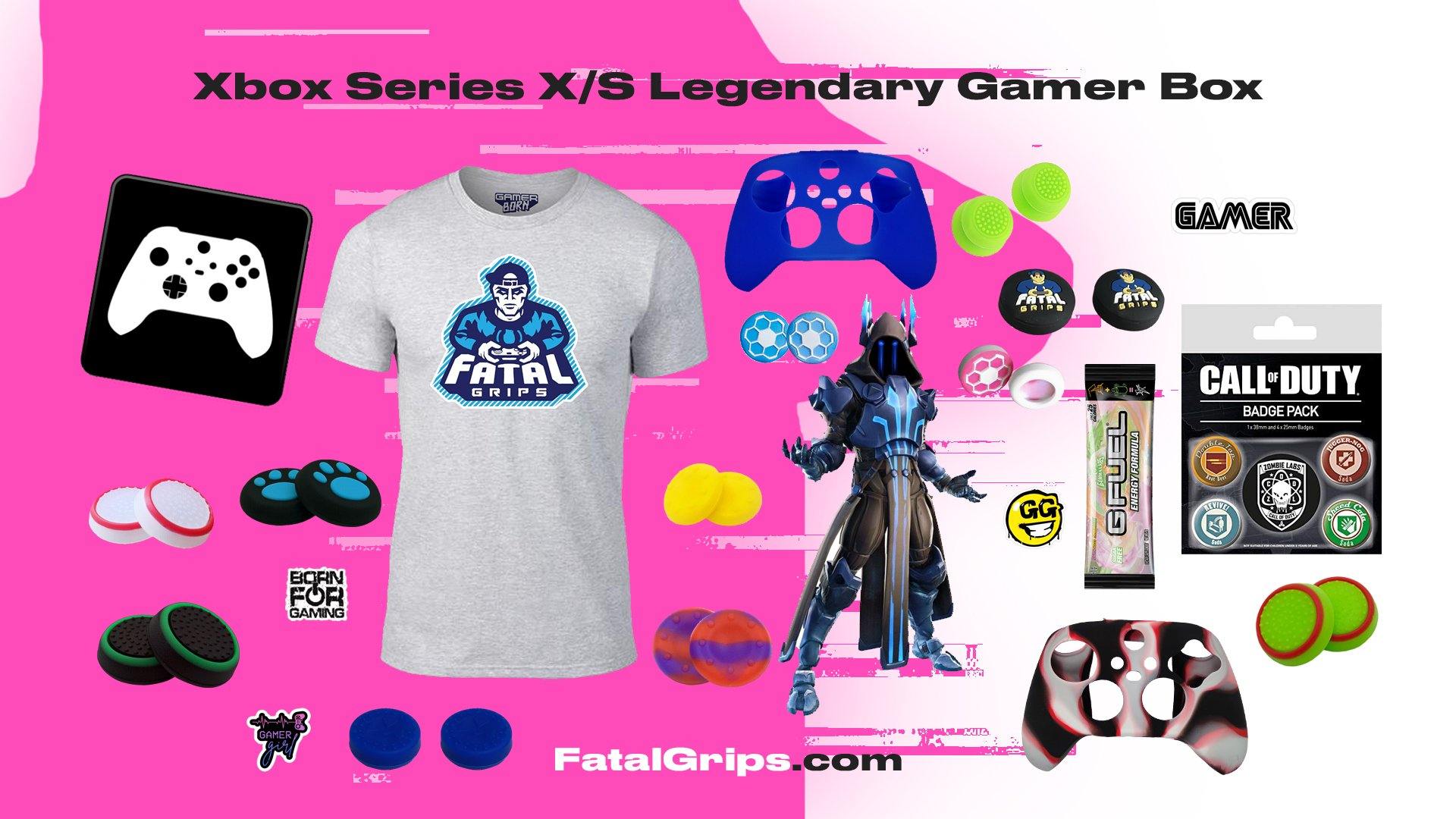 Boss Boxes is here with yet another incredible bundle, one perfect for your brand new Xbox Series X/S. The Xbox Series X/S Legendary Gamer Box comes packed with tons of different and unique new goodies, perfect for your next-gen gaming needs. This is the first step towards achieving legendary gaming status for yourself.
As stated before, we have packed a lot of stuff in the Xbox Series X/S Legendary Gamer Box, and like all our other products, we only pack the best for our customers. When getting a box for yourself or your friend, know this, the products you see in the box have undergone strict quality control and are the best versions of themselves. It's not the box, but what's inside that makes this legendary.
Now, for the fun bit. Check out what's inside these boxes down below:
x1 Gaming T-Shirt

x1 Xbox Plain Controller Case

x1 Xbox Patterned Controller Case

x1 Gaming Figure                         

x1 Og Fatal Grips

x1 Hexacomb Grips

x1 Pro Grips

x1 Glow In The Dark Grips

x1 Limited Edition Grips   

x1 High Raised Convex Grips

x1 Paw Grips

x1 Precision Concave Grips

x1 Atomic Grips

x1 Neon Grips

x1 Gaming Coaster

x1 Gaming Badge Pack

x1 G Fuel Sachet

Gaming Stickers
Apart from the contents of this box, the price is legendary as well. If you purchase all of these things listed above separately, it can set your wallet back around £80. However, we are giving this away for only £35. Yes! You read that right. So, what are you waiting for? Get yours today!