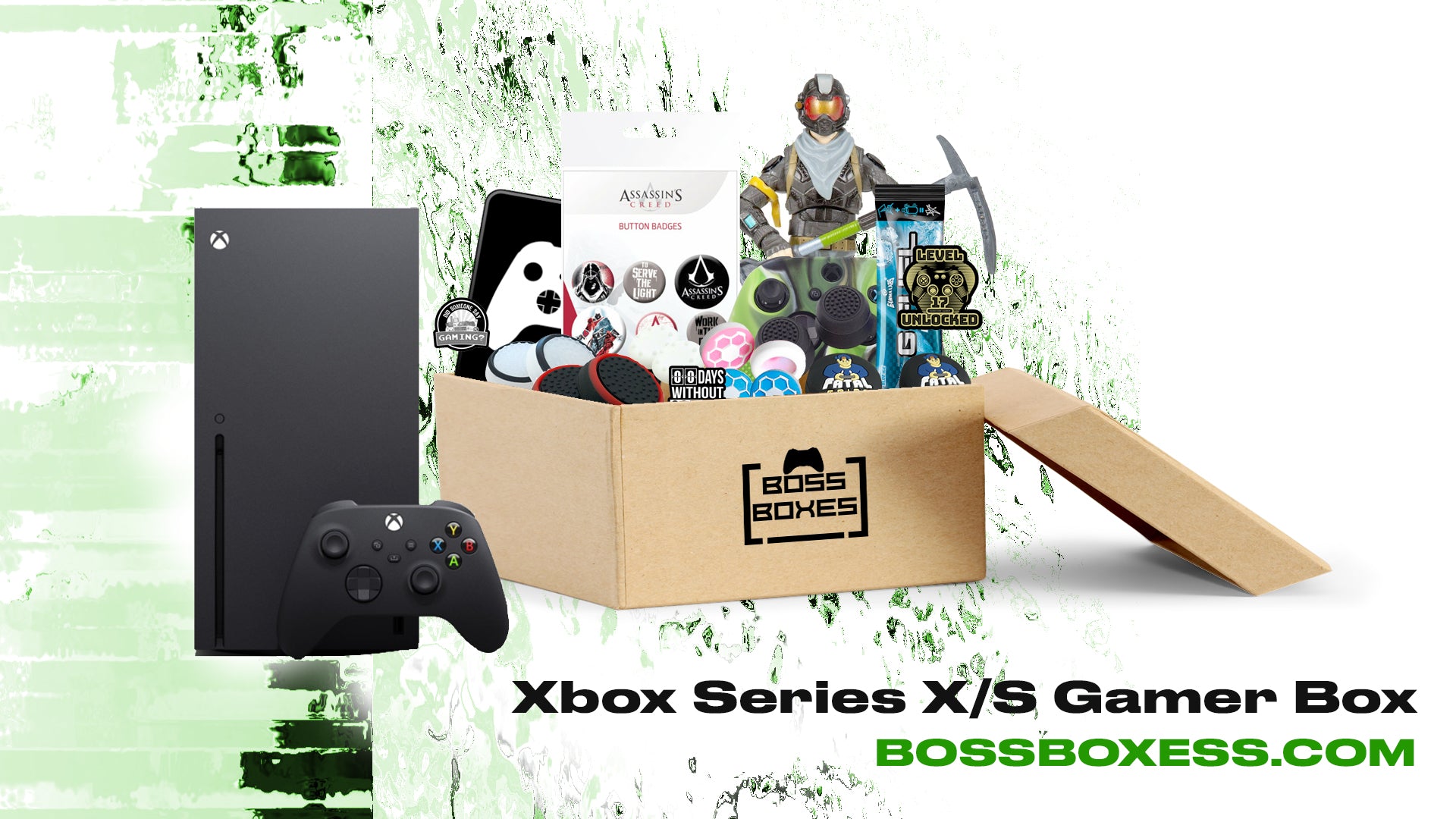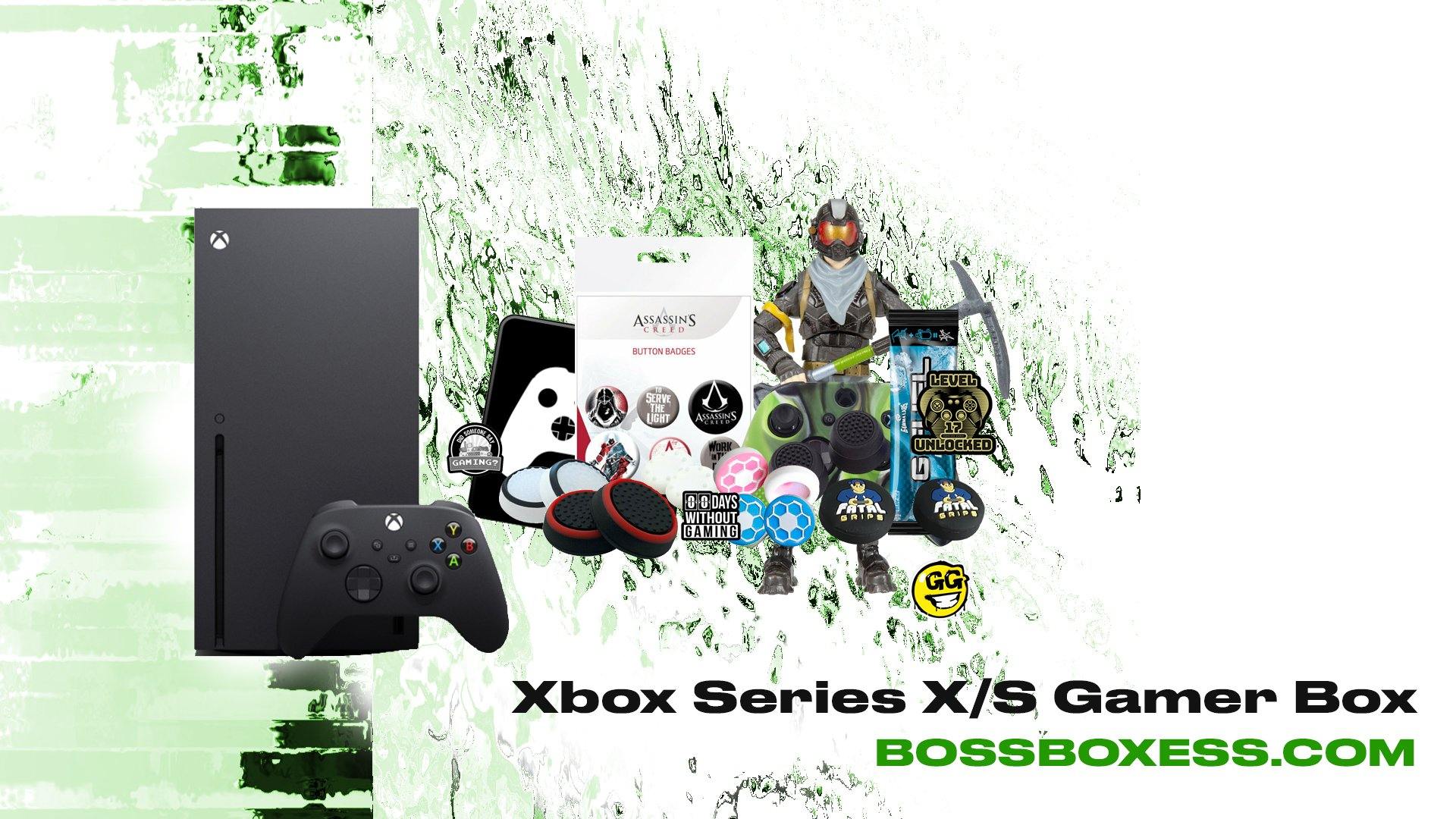 I just got your hands on a brand new Xbox Series X/S? If so, we might have something extra for you, a bundle box that will significantly enhance your overall playing experience. Boss Boxes is back, baby! And this time, we are going all out with our brand new Xbox Series X/S Gamer Box. It comes packed with grips, a controller case, stickers, and much, much more.
Furthermore, as with all other Boss Boxes bundles, we focus massively on quality, and just like with all those other products, the ones included in the Xbox Series X/S Gamer Box follow suit. They are comfortable, durable and are the perfect product to pair with your all-new next-gen console.
Want to learn more about the contents of the  Xbox Series X/S Gamer Box? Check out the list below:
x1 Xbox Series X/S Controller Case                   

x1 Gaming Figure

x1 OG Fatal Grips

x1 Hexacomb Grips

x1 Pro Grips

x1 Glow In The Dark Grips

x1 High Raised Convex Grips

x1 Precision Concave Grips

x1 Gaming Coaster

x1 Gaming Badge Pack

x1 G Fuel Sachet

Gaming Stickers
A product list worth of £50 but at an incredible price of £25. That's half off! So, what are you waiting for? Get your Xbox Series X/S Gamer Box today and experience next-gen unlike any other.