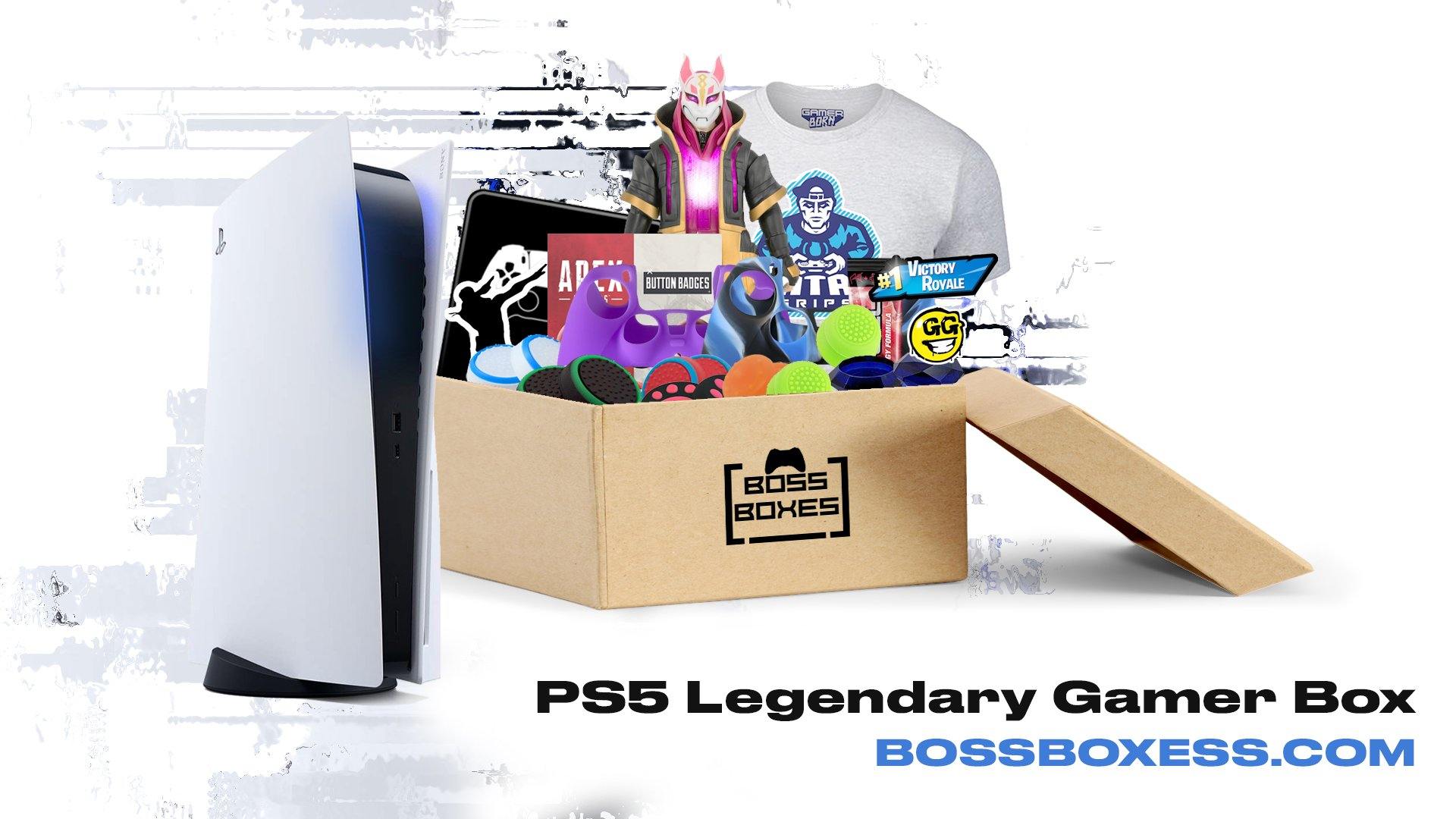 Do you consider yourself to be a legendary gamer when it comes to annihilating your foes on the new PlayStation 5? Well, if that is the case, then we have just the thing for you. Check out the all-new PS5 Legendary Gamer Box, which comes packed with a ton of goodies and upgrades, allowing you to supercharge your noob-pawning abilities.
Still not impressed? Hear this then. The PS5 Legendary Gamer Box by Boss Boxes includes products that undergo a strict quality control phase, making them the perfect version of its kind. All of this makes the stuff in this box a worthy accessory for a legend gamer. So, what's in the box? Find out down below:
x1 Gaming T-Shirt

x1 Ps5 Plain Controller Case

x1 Ps5 Patterned Controller Case

x1 Gaming Figure

x1 OG Fatal Grips

x1 PlayStation Icon Grips

x1 Pro Grips

x1 Glow In The Dark Grips

x1 Limited Edition Grips

x1 High Raised Convex Grips

x1 Paw Grips

x1 Precision Concave Grips

x1 Diamond Grips

x1 Neon Grips

x1 Gaming Coaster

x1 Gaming Badge Pack

x1 G Fuel Sachet

Gaming Stickers
All this in a miserly price of £35. If you purchase these various products separately, it can set you back £70-80 depending on where you buy them. However, here at Boss Boxes, we believe in levelling up our customers, and this is our way of telling you how you can do just that. Get your box today and earn your legend status.