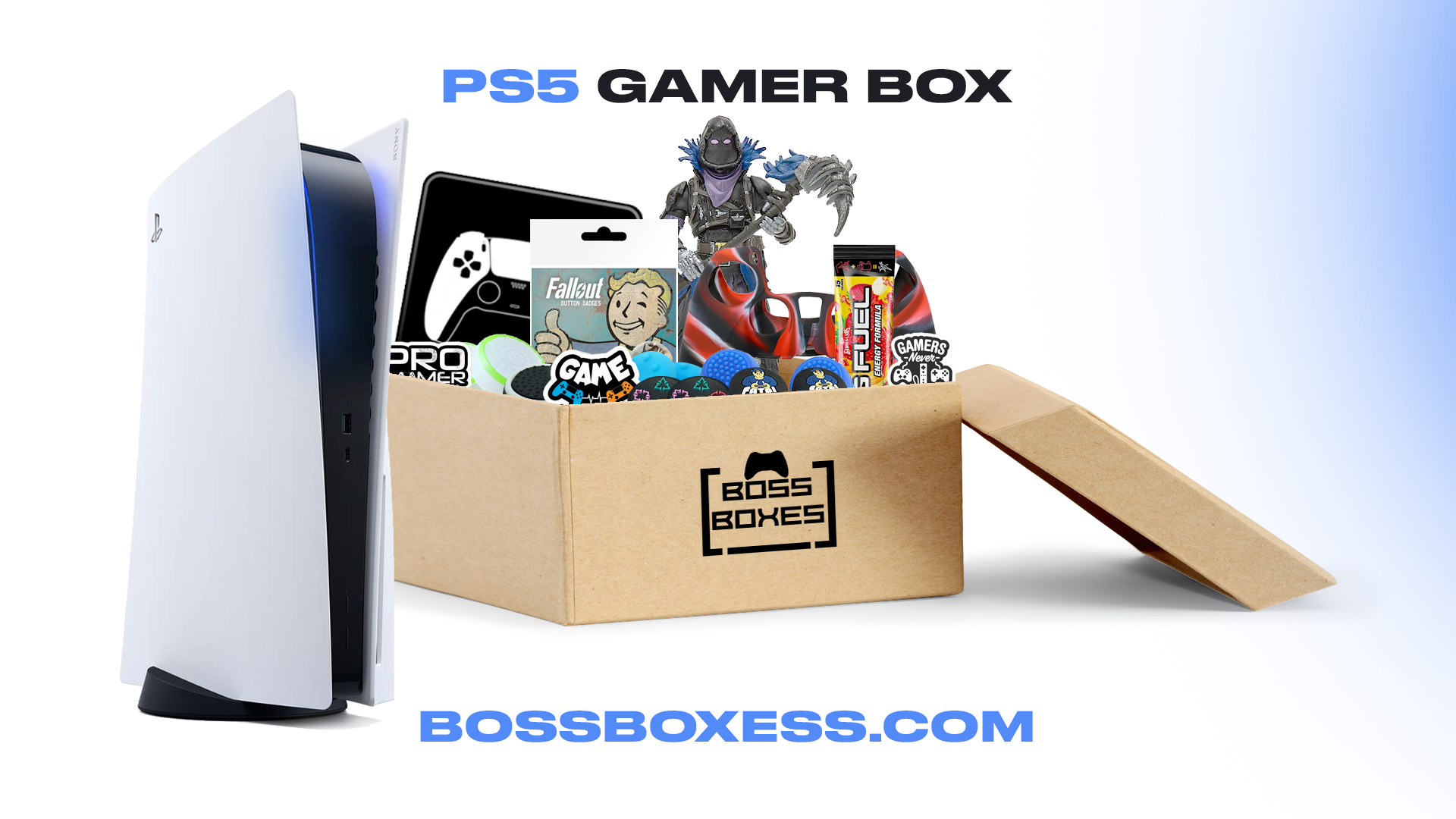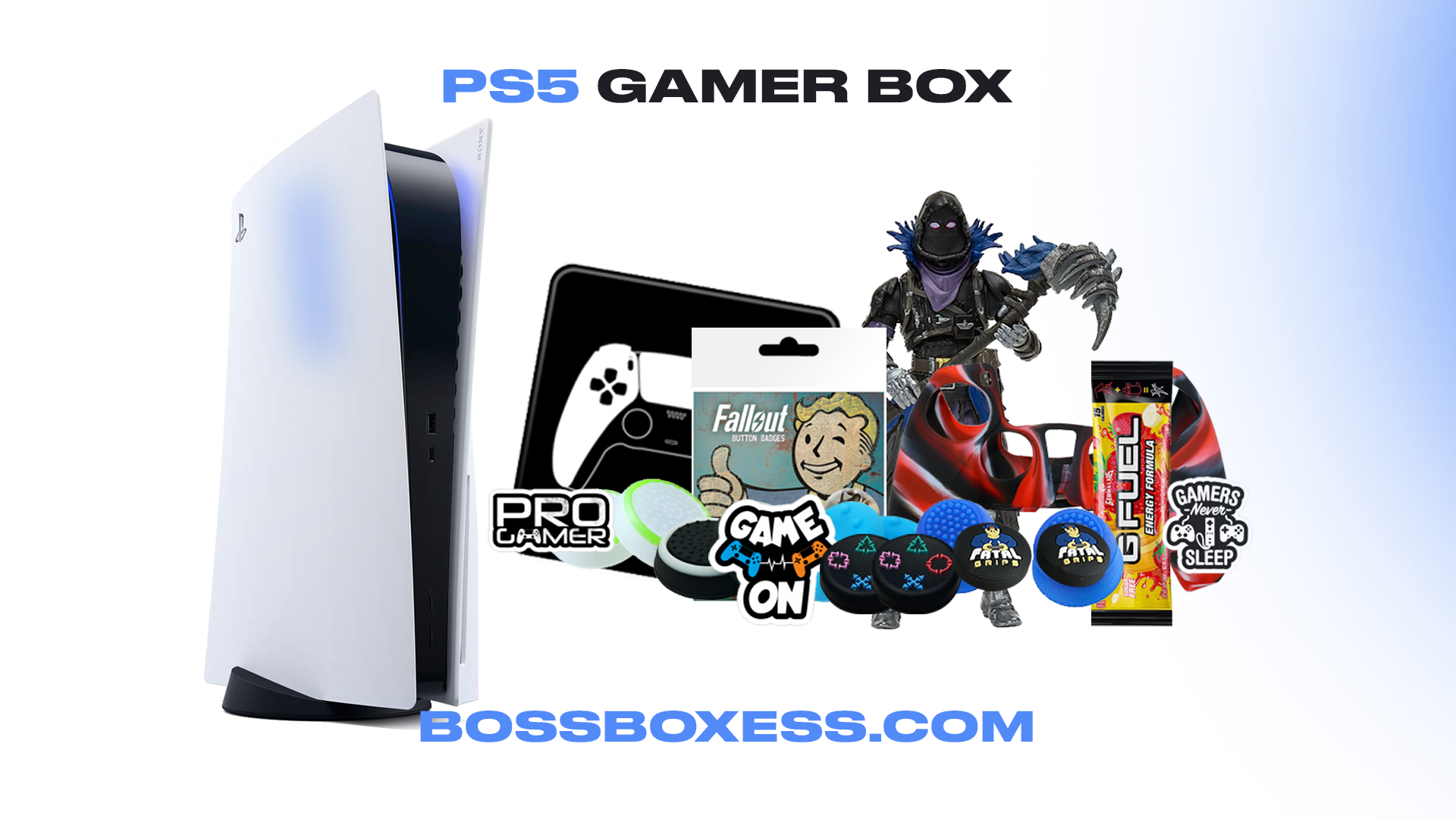 The all-new console from Sony is finally here, which means it is time for those exciting, customized upgrades. However, with the new console now sitting right Infront of you, why waste your time and look for hundreds and thousands of different products on the internet when you can spend that time playing your favourite new game. Let us take care of everything else. Check out the all-new PS5 Gamer Box from Boss Boxes.
The newly-released PS5 Gamer Box from Boss Boxes includes everything you will ever want for your next-gen gaming needs and more. And what is more important is that we, here at Boss Boxes, believe in giving our customers the best possible gaming experience. As a result, all of the products included in this box go through extensive quality control, ensuring everything is up to our standards.
That was it for the boring part, now let's talk about what's inside.
x1 PS5 Controller Case

x1 Gaming Figure

x1 OG Fatal Grips

x1 PlayStation Icon Grips

x1 Pro Grips

x1 Glow In The Dark Grips

x1 High Raised Convex Grips

x1 Precision Concave Grips

x1 Gaming Coaster

x1 Gaming Badge Pack

x1 G Fuel Sachet

Various Gaming Stickers
£50 worth of items for £24.95! That's a freaking steal if you ask us. However, get your PS5 Gamer Box as soon as possible as the stocks for these all-new boxes are quite limited. You wouldn't want to be one that missed out on the opportunity to get such an incredible bundle.