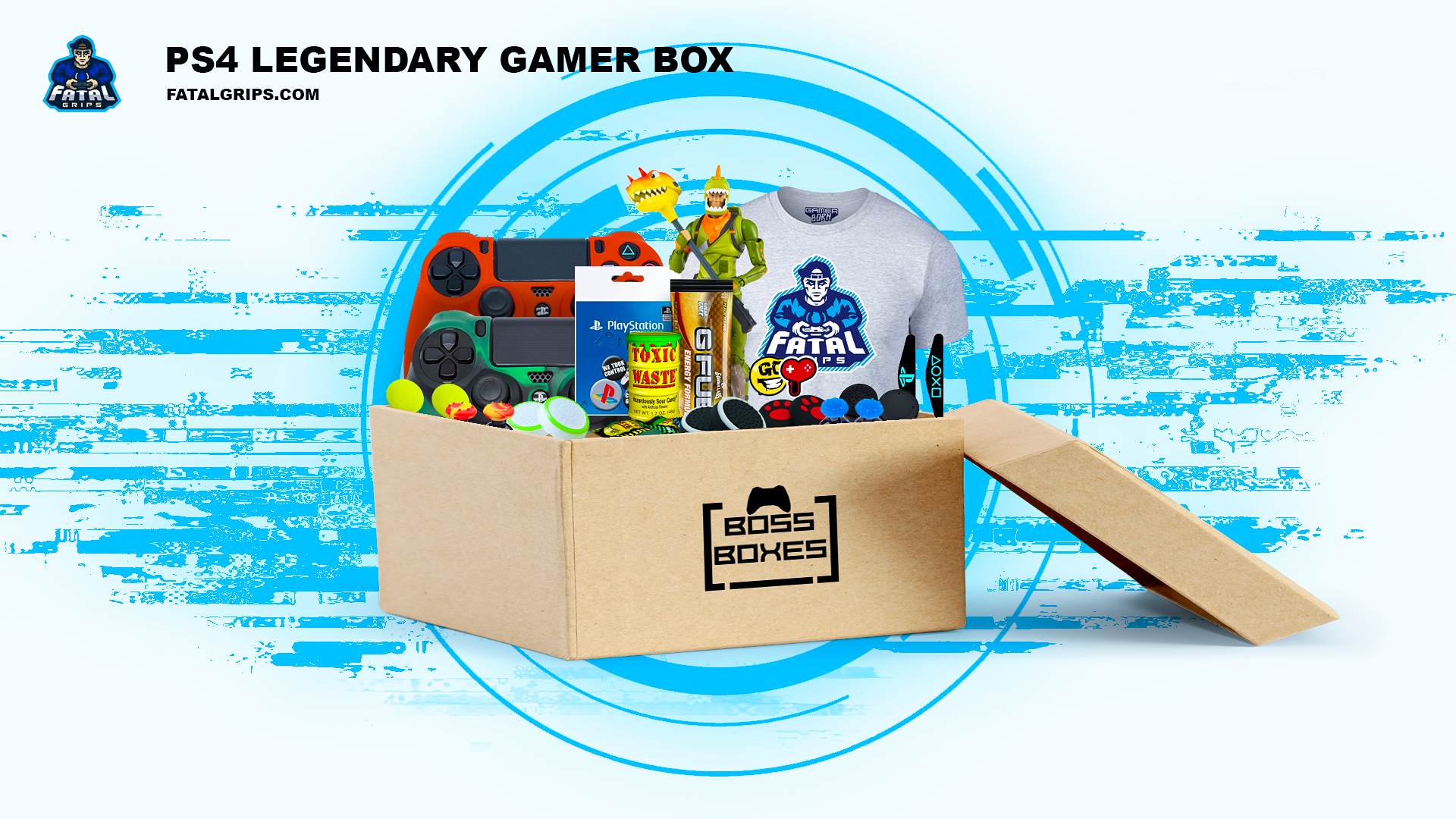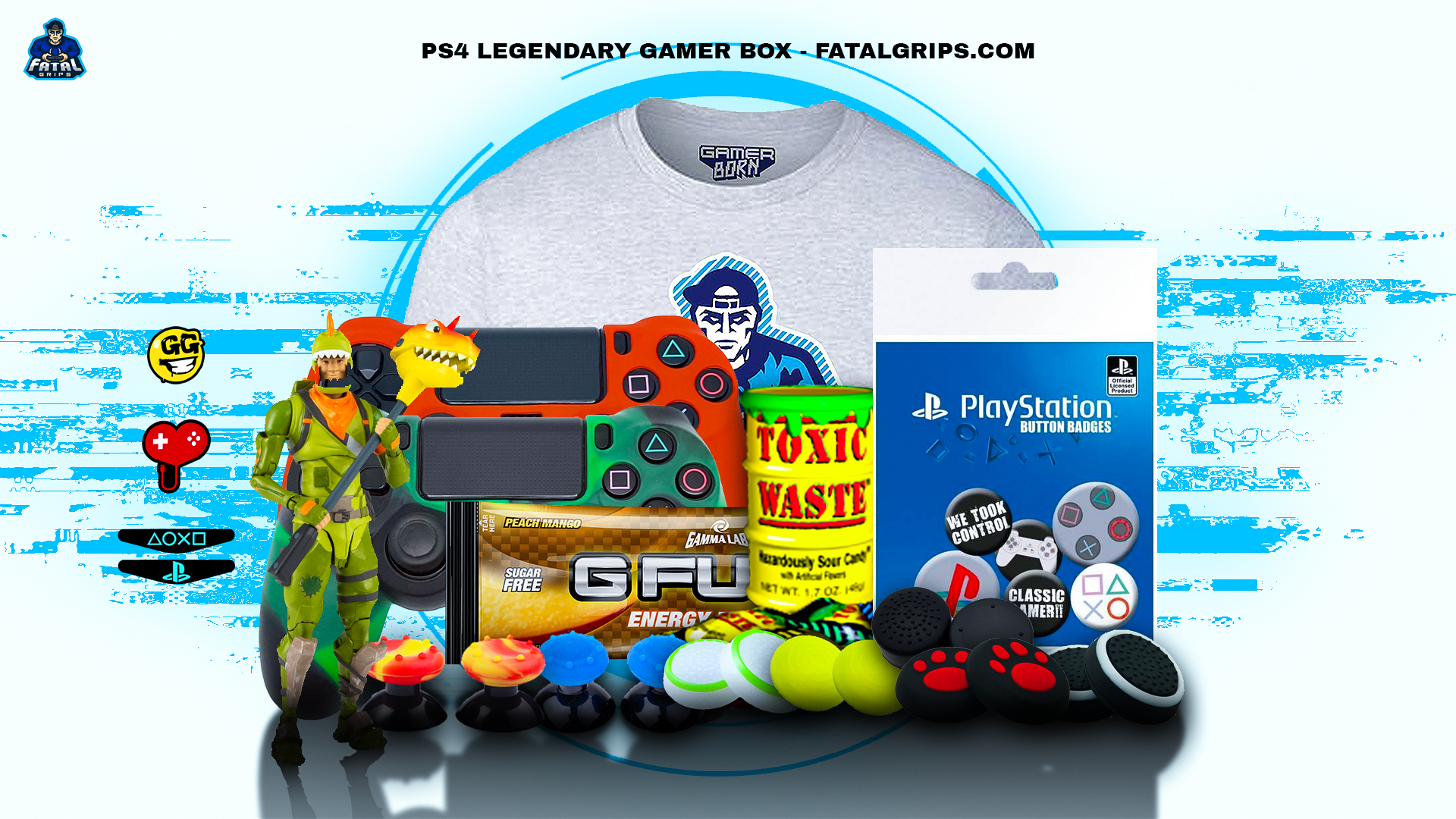 Unlike the generic gaming loot boxes, you find scattered throughout the world of video games, we are here to bring you something new, something much, much better.
Fatal Grips brings to you its Legendary Gamer Box PS4 which is not only filled to the brim with exciting new gaming gear but with these boxes, you know exactly what you are getting. No taking chances, no gambling, no risks. You get what you ask for, simple!
Upon ordering the Legendary Gamer Box PS4 you will find the following products inside:
x1 PS4 Solid Controller Case

x1 PS4 Patterned Controller Case

x1 Gaming T-shirt

x1 Toxic Waste Tub

x1 Badge Pack

x1 Gaming Figure

x1 Gfuel Sachet

x2 Lightbar Decals

x3 Gaming Stickers

x1 Thumbstick Extenders

x1 Limited Edition Grips

x1 Concave Grips

x1 Glow in the dark grips

x1 Domed Grips

x1 Paw Grips

x1 Pro Grips
Legendary Gamer Box PS4 contains everything you will ever need to enhance your overall gaming experience and get yourself a much-need boost in performance. It is time to level up.