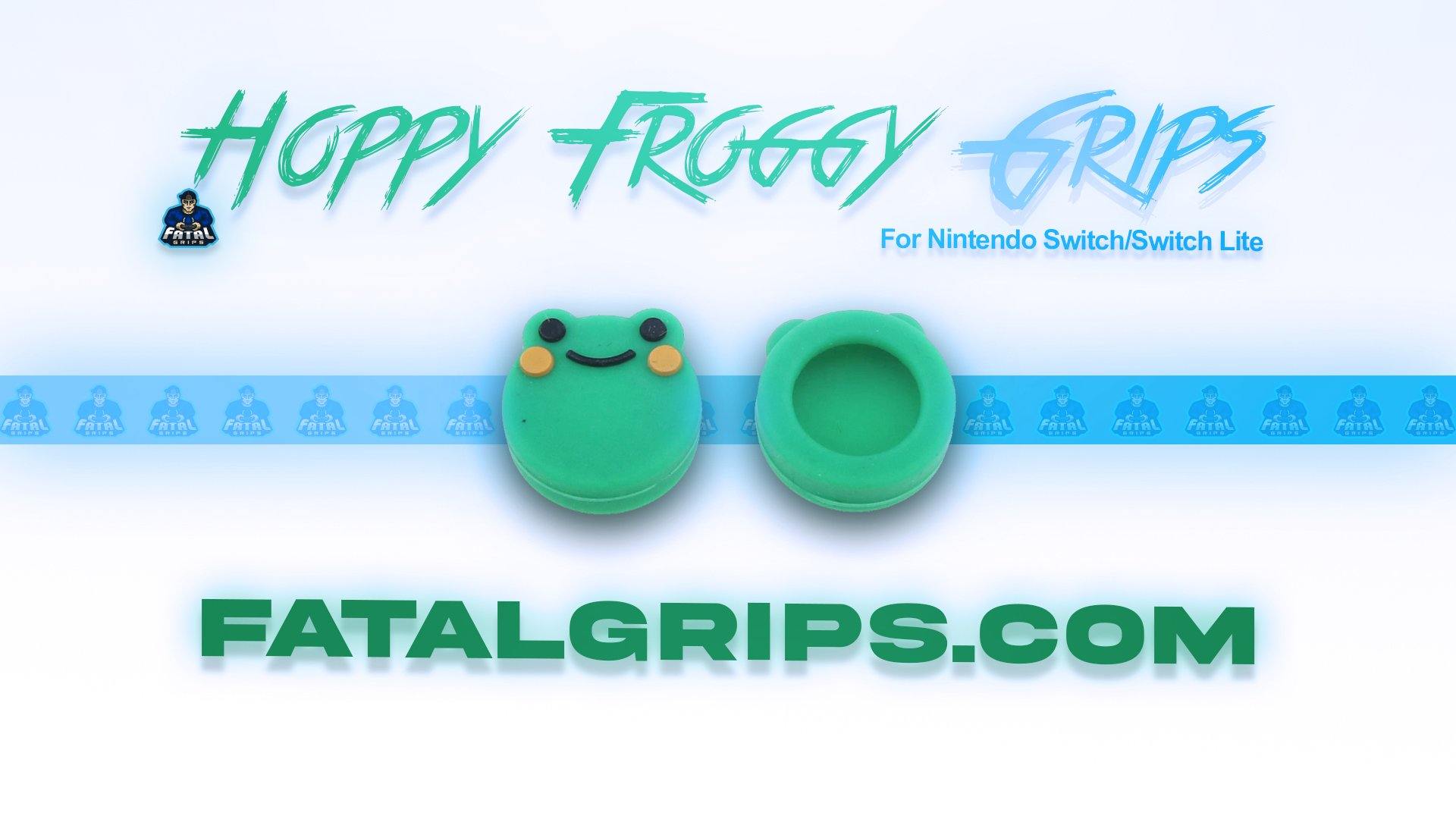 Want to make your gaming experience truly unfroggetable? Then, you have come to the right place. Check out the all-new Hoppy Froggy Grips from Fatal Grips. They feature a unique new design that is cute, adorable, and helps boost performance in your favorite games. Want to know how? Read on then.
The Hoppy Froggy Grips are made with top-quality materials that protect your thumbsticks with an additional layer and provide an extra cushion to make playing games all the more comfortable. And that's just half of it. Check out the entire list of features and benefits down below:
Increased comfort

Improved control and superior handling

Boost in gaming performance

Appealing look

High-quality silicone thumb stick grip cap cover
Hoppy Froggy Grips are compatible with the Nintendo Switch and the Nintendo Switch Lite and are available to buy RIGHT NOW! So, add these grips to the cart, and level up your gaming. Don't say that we didn't toad you so!