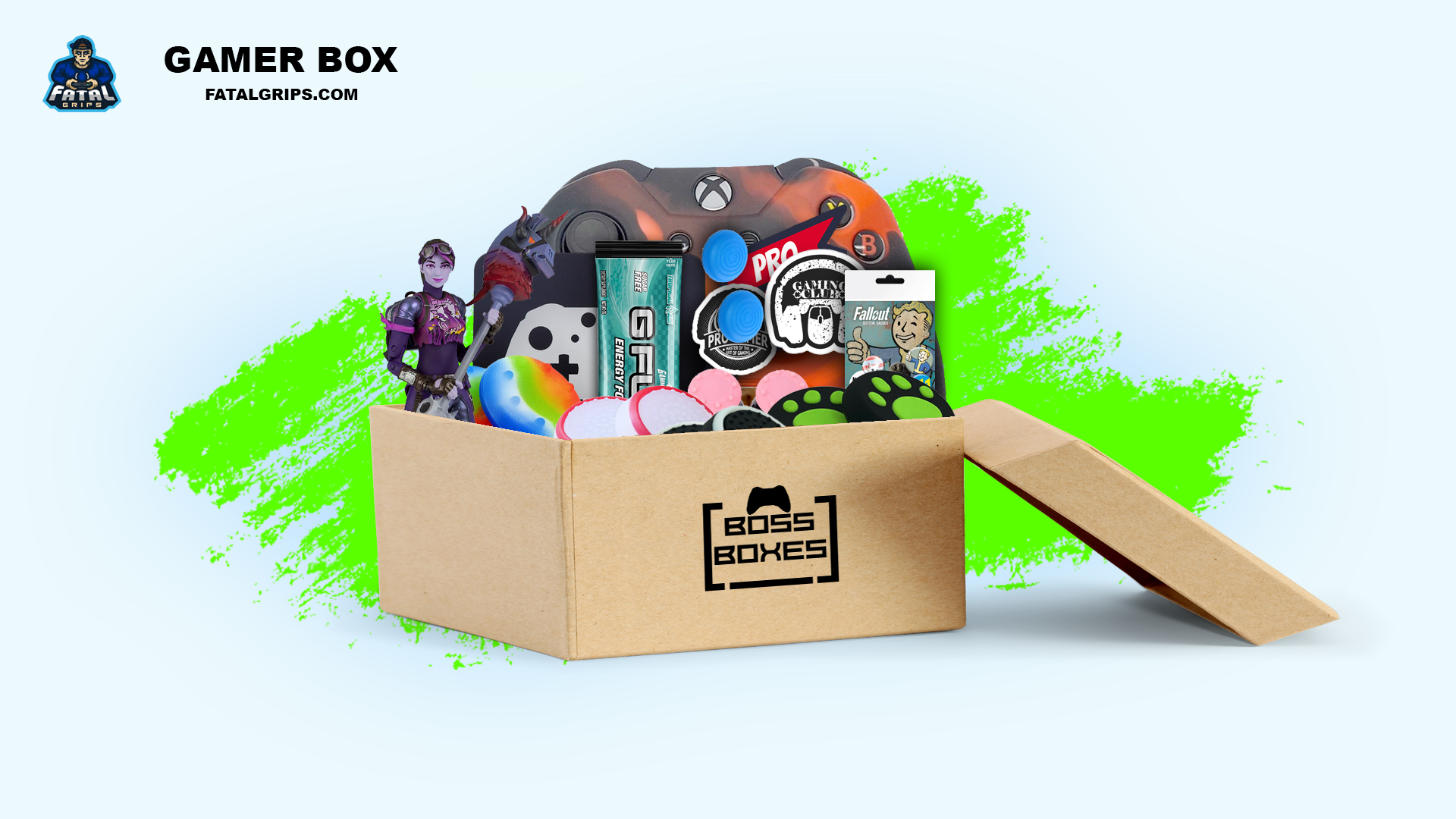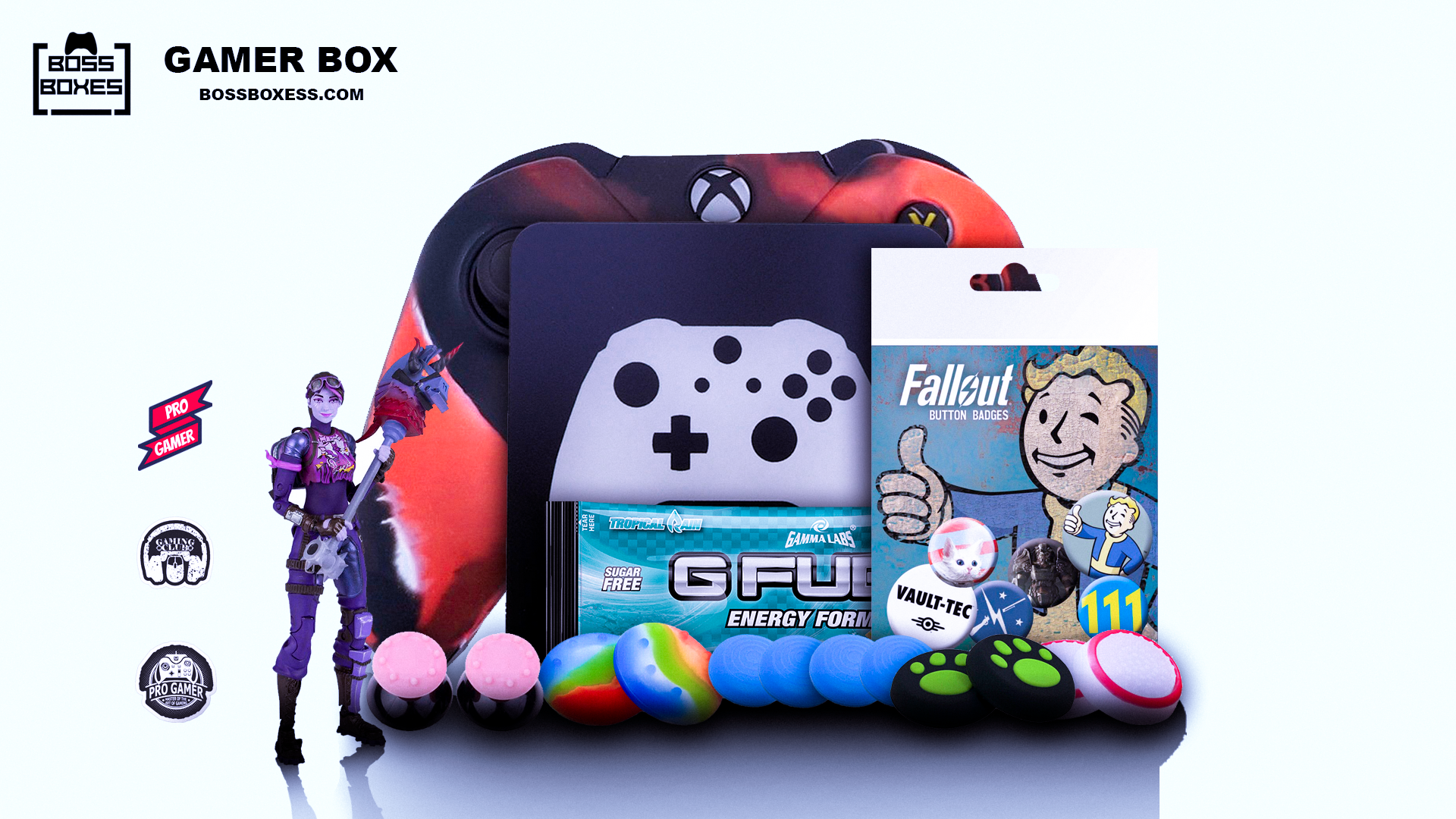 Don't want to go through pages after pages of different Xbox One products that can help you get better at games and get a better overall gaming experience. Well, if that is the case, then we might have just the thing for you. Fatal Grips brings you its all-new Gamer Box Xbox One.
It is an entire box filled with incredible Fatal Grips products that are specifically designed and picked for you to help you boost your performance and get the most comfort out of your playing experience.
What you will find inside the Gamer Box Xbox One:
x1 Xbox One Controller Case

x1 Coaster

x1 Badge Pack

x1 Gfuel Sachet

x3 Gaming Stickers

x1 Gaming Wristband

x1 Gaming Figure

x1 Concave Grips

x1 Limited Edition Grips

x1 Domed Grips

x1 Paw Grips

x1 Glow in the dark grips
Whether you're a beginner looking to get an upper hand against seasoned players, or are a professional gamer wanting that extra little boost in performance, this Gamer Box is what you need.