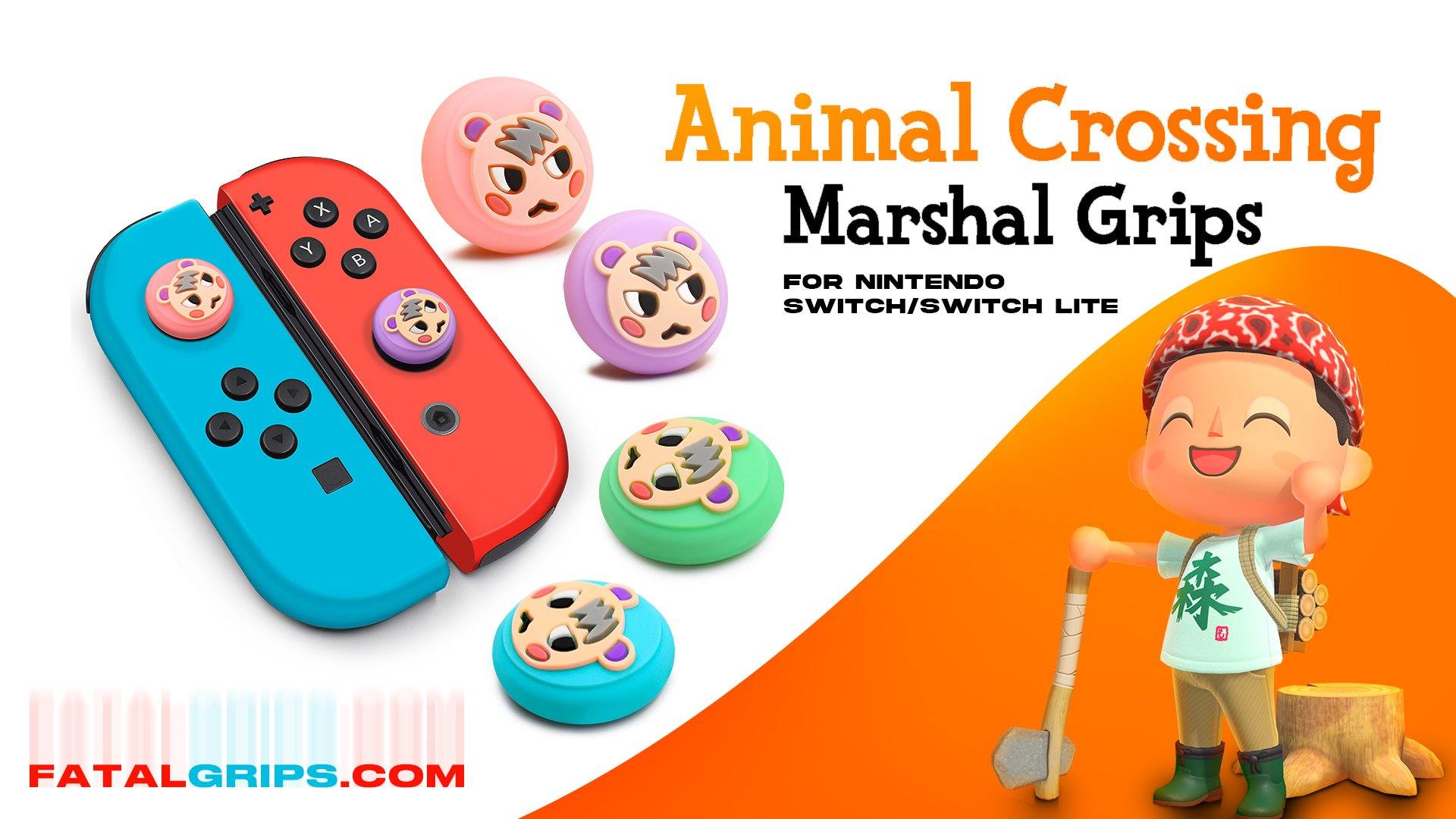 Is lack of grip causing you issues when playing? Don't worry, Fatal Grips has got your back. Try our newest line of Nintendo Switch and Nintendo Lite grips, the Animal Crossing Marshal Grips. These grips will not only help you play better but will also be comfortable to use.
Here at Fatal Grips, we use 100% premium silicone material that ensures you comfort and quality. Our new grips consist of all the good qualities you would need in a thumbstick grip. These grips are smooth to touch and are long-lasting, and the adorable designs are a bonus. And there's more:
Improved comfort

Increased control and superior handling

Improved gaming performance

Upgrade your controllers look

High-quality silicone thumb stick grip cap cover for Nintendo Switch Joy-Con
Grab a pair of the all-new Animal Crossing Marshal Grips from Fatal Grips today and level up your overall gaming experience. Trust us; you will not be disappointed.